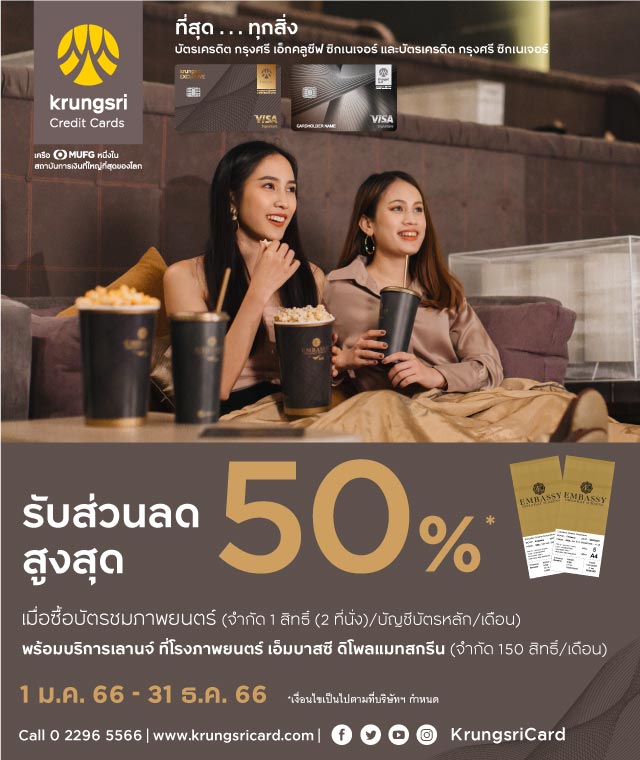 Krungsri Credit Card holders get discount up to 50% off
1 January 2023 - 31 December 2023
Krungsri Private Banking, Exclusive Signature and Signature Credit Card get 50% discount at Embassy Diplomat Screens. The cardholder can get 2 seats/primary card account/month, limited to 150 rights (300 seats/month).

Other Krungsri Credit Card get 20% discount (Limit 2 seats/card/month, Unlimited total privileges per month).

Conditions:
1. Cardholders will be entitled to this privilege when purchasing movie tickets by Krungsri Credit Card.
2. The privilege is only applicable for purchasing at ticket counters.
3. If 150 rights (300 seats) have been fully redeemed, customers can get 20% discount on Embassy Diplomat Screens tickets.
4. The discount can be used every day, every showtime, every seat type.
5. The privilege is applicable to ticket purchase during 1 January 2023 – 31 December 2023.

The user can check the remaining rights at the Box office counter or call 02-160-5999.